by Justine Saquilayan
"People said, 'It's hard to get money. It's hard to have a stable career.' I say it's about passion and having that drive to achieve what you want."
In 2010, Juan Martinez Vera found himself at a crossroads. With a newly-minted Political Science degree in hand, the lifelong arts and politics enthusiast was faced with a tough choice between pursuing a career in film or attending law school.
"Those were always my two passions, and I think I always tried to find a way to blend them and use film as a way to convey my political ideas or inclinations," said Vera. "I made a bold decision, and I moved on to film."
Once he committed to this path, he applied to the top schools in the country. Since immigrating to the United States from rural Mexico at the age of eleven, he knew he could use the art form as a platform for change. Following his acceptance into USC's program, the decision to enroll was a simple one. In his words: "it's legendary."
Upon entering the USC School of Cinematic Arts program as a Film Production Master's student, Vera has amassed a noteworthy amount of local and national awards to fund his various film projects. Even amid all these accomplishments, he attributes much of his success to learning in a competitive, challenging and collaborative environment.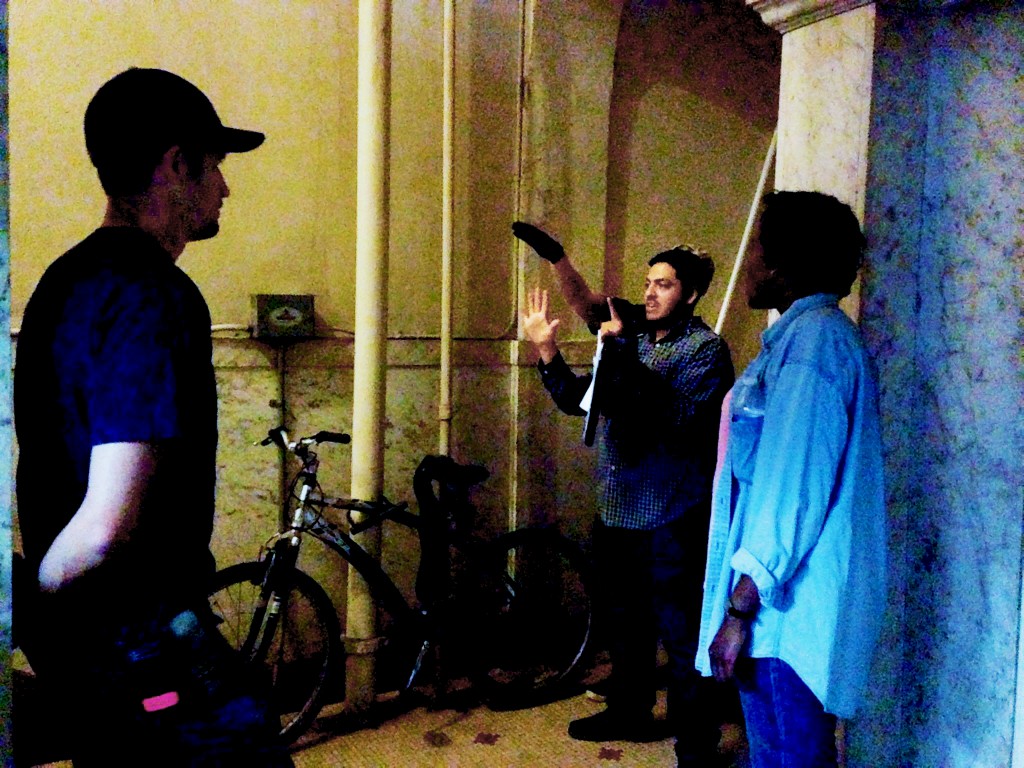 "We have a pool of incredibly talented people and I learn from them as much as I learn from the school itself. I helped with projects, graduate projects, thesis films. I just fell in love with the school, and I worked on as many projects as I could."
His experience working in different aspects of filmmaking was put to the test when he was awarded a director position on Stairways, a 546 Project short film developed throughout a semester in a highly-selective, advanced production course. Only three 12-minute films are produced by a crew of producers, cinematographers, production designers, editors, sound designers, and an assistant director.
Vera describes the emotionally-charged Stairways film as "a story about a social worker who works on Skid Row who is struggling to come to terms with her tragic past."
In addition to the recently premiered 546 film, Vera has also been awarded a Sloan Film Grant, a national award given to filmmakers who fuse science and art in their stories.
"The story's called Spark. It's about a student in Venezuela who's protesting against the violence and the lack of social necessities. When he gets captured, he uses a software designed by a Chinese developer to communicate with his fellow students and let the world know he is captured. The science is in the software that circumvents government censorship and allows people to upload things on Twitter and social media sites despite the government's attempt to censor those pictures to try to cover up corruption. It's going to be fun."
Vera also credited his ability to create films in school to the support he received as a three-time recipient of the Rodolfo Montes Scholarship. The award is administered yearly by the Graduate School to students who have outstanding academic records and a history of community involvement.
"It was an honor to receive it, and it just shows that hard work pays off when you have an ideal or conviction that you want to achieve. Nothing is impossible. The connection to him is just an honor for me. I don't know how I would have done it without that support all those semesters."
As for what's next in his career, Vera says he has a list of projects, including twenty scripts and countless ideas, that he plans to develop.
His advice to current graduate students and aspiring filmmakers: "There are always people who believe in you. As long as you are honest about what you want to do, there will always be people who will help out. Keep working, and you'll get there. As long as I get to make what I want to make, I'm happy."